Regular price
Sale price
963 kr

(Save -963 kr)
Unit price
per
Reduced 95% of False Alarms: Loaded with advanced Dual Motion Detection incorporating PIR and radar sensors, D110 remarkably reduces 95% of false alarms by distinguishing both near and far subjects effectively.
Package Protection: Our Delivery Guard feature sends instant alerts when your package arrives. Added features such as pick-up reminders and alerts when someone approaches offer an extra layer of security.
No Hidden Costs: D110 comes with 16GB of local storage, accommodating up to 6,000 video clips for easy access and revisiting. Optionally, cloud storage can also be enrolled.
Clarity in Details: Sporting 2K+ HD surveillance, D110 allows you to identify visitors from detailed footages. Thanks to high dynamic range, even sun-backlit visitors are visible in perfect color and clarity.
Hassle-Free Setup: Say goodbye to complex wiring with D110's battery-powered configuration. Its wireless design ensures a quick and simple installation. Supports integration with H100 Hub to connect with other Noorio devices, forming an integrated home security system.
Share
View full details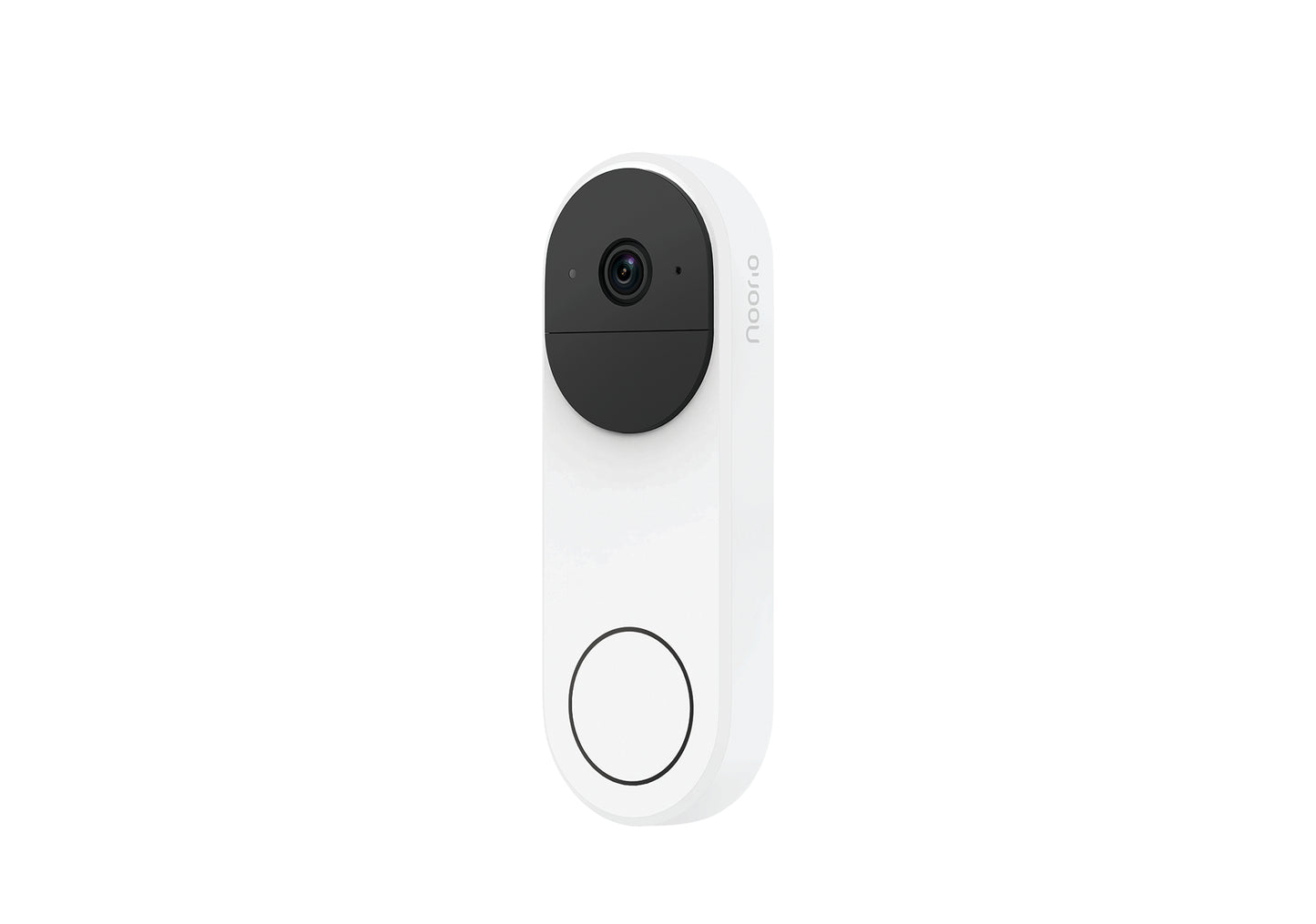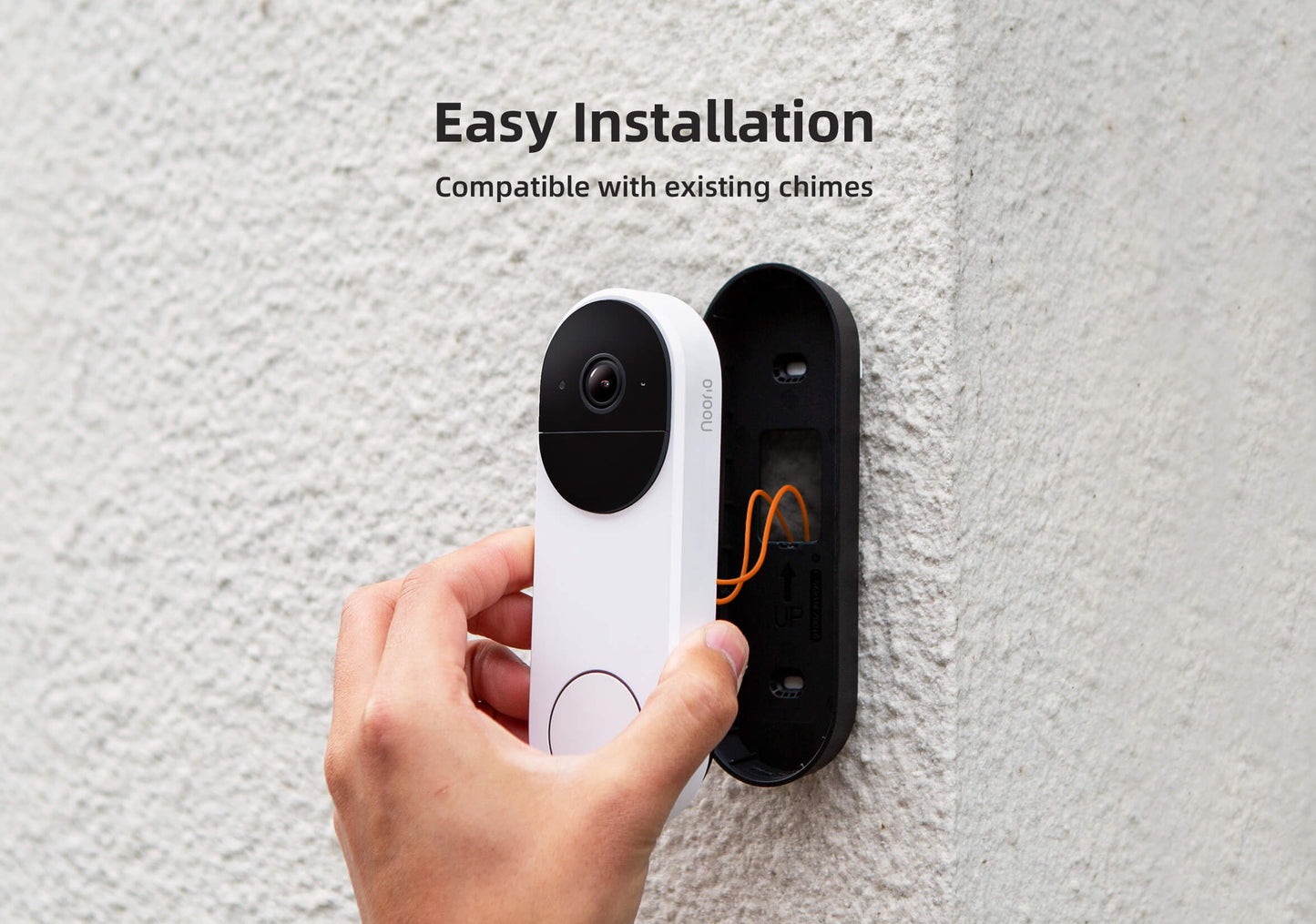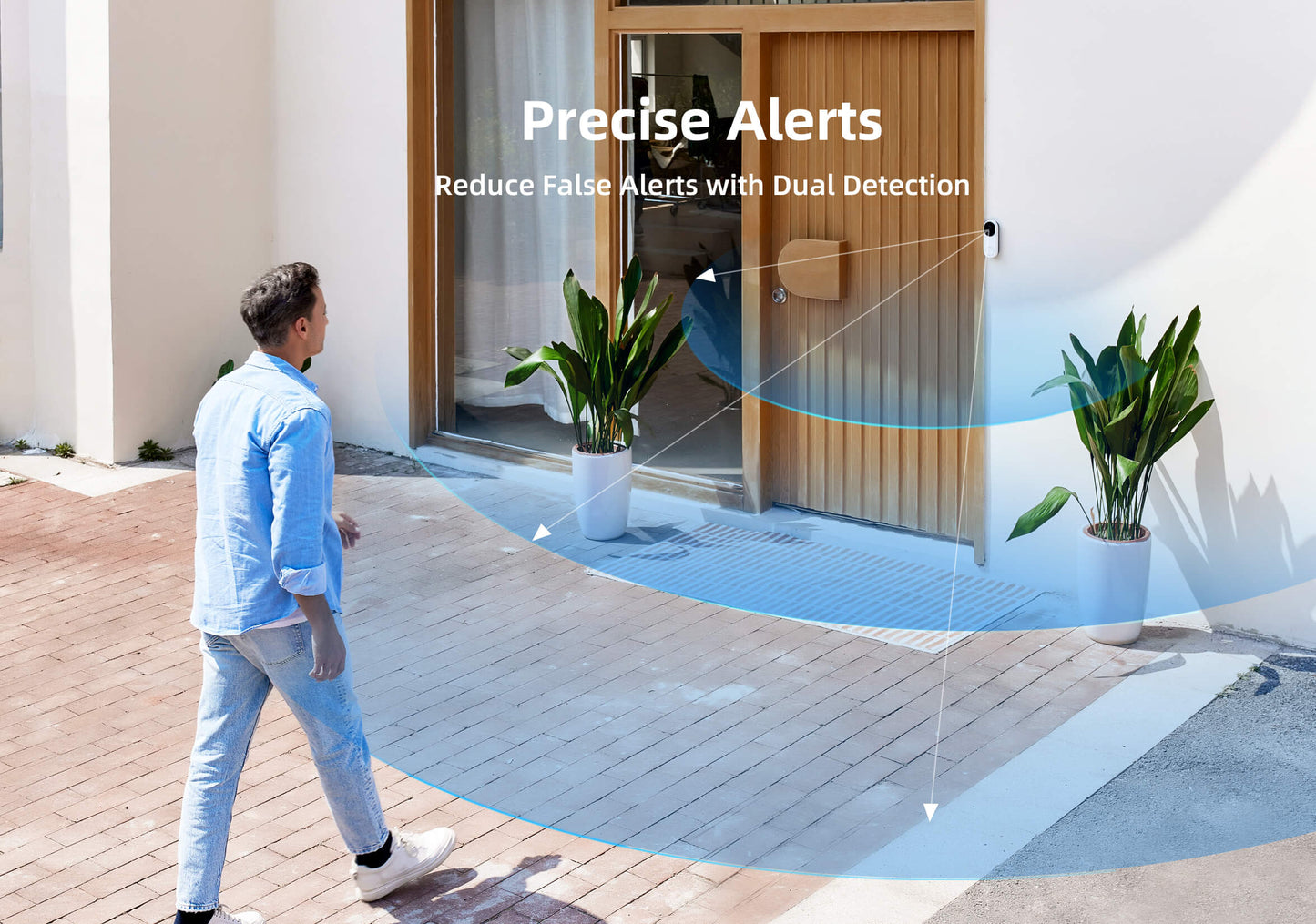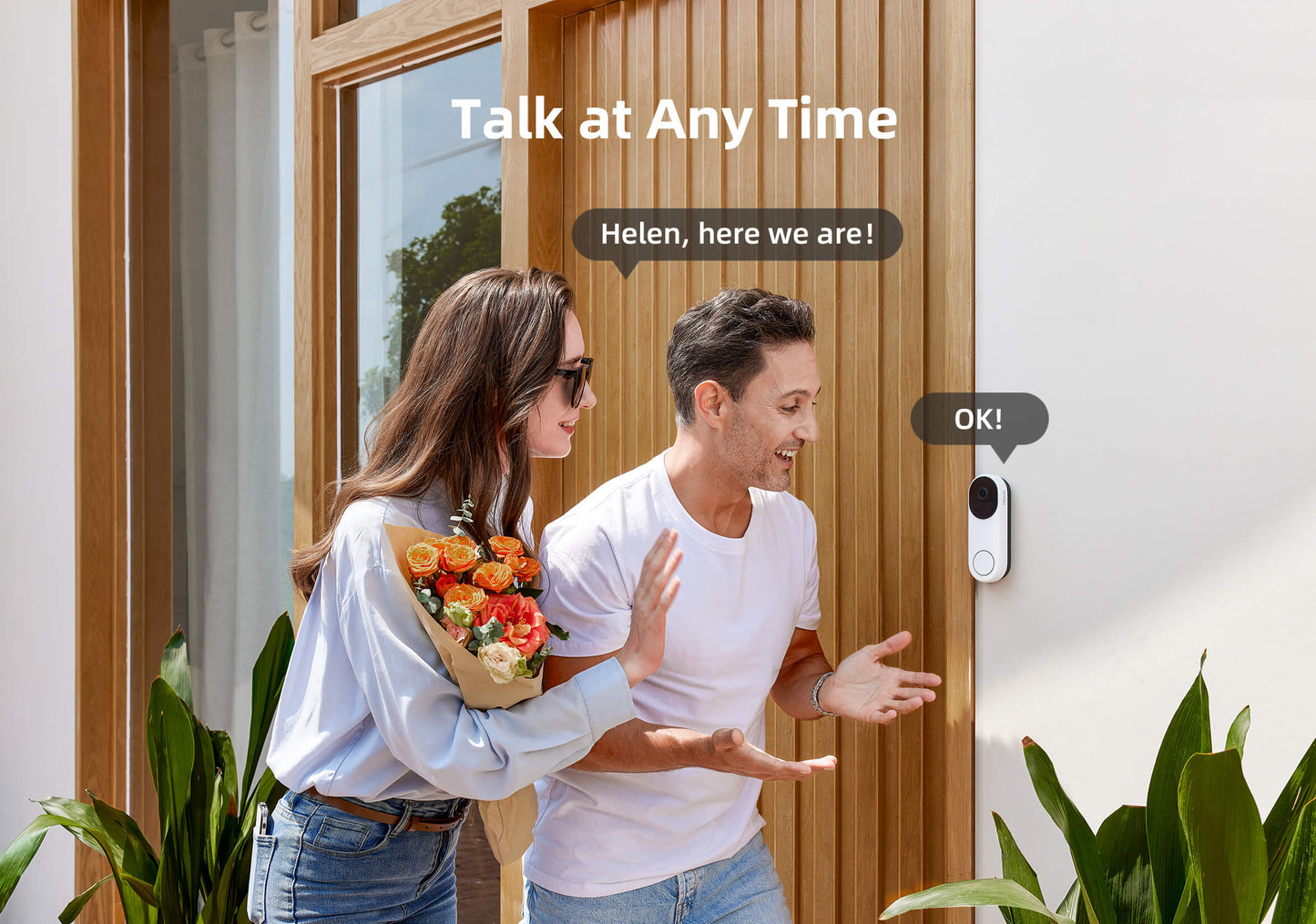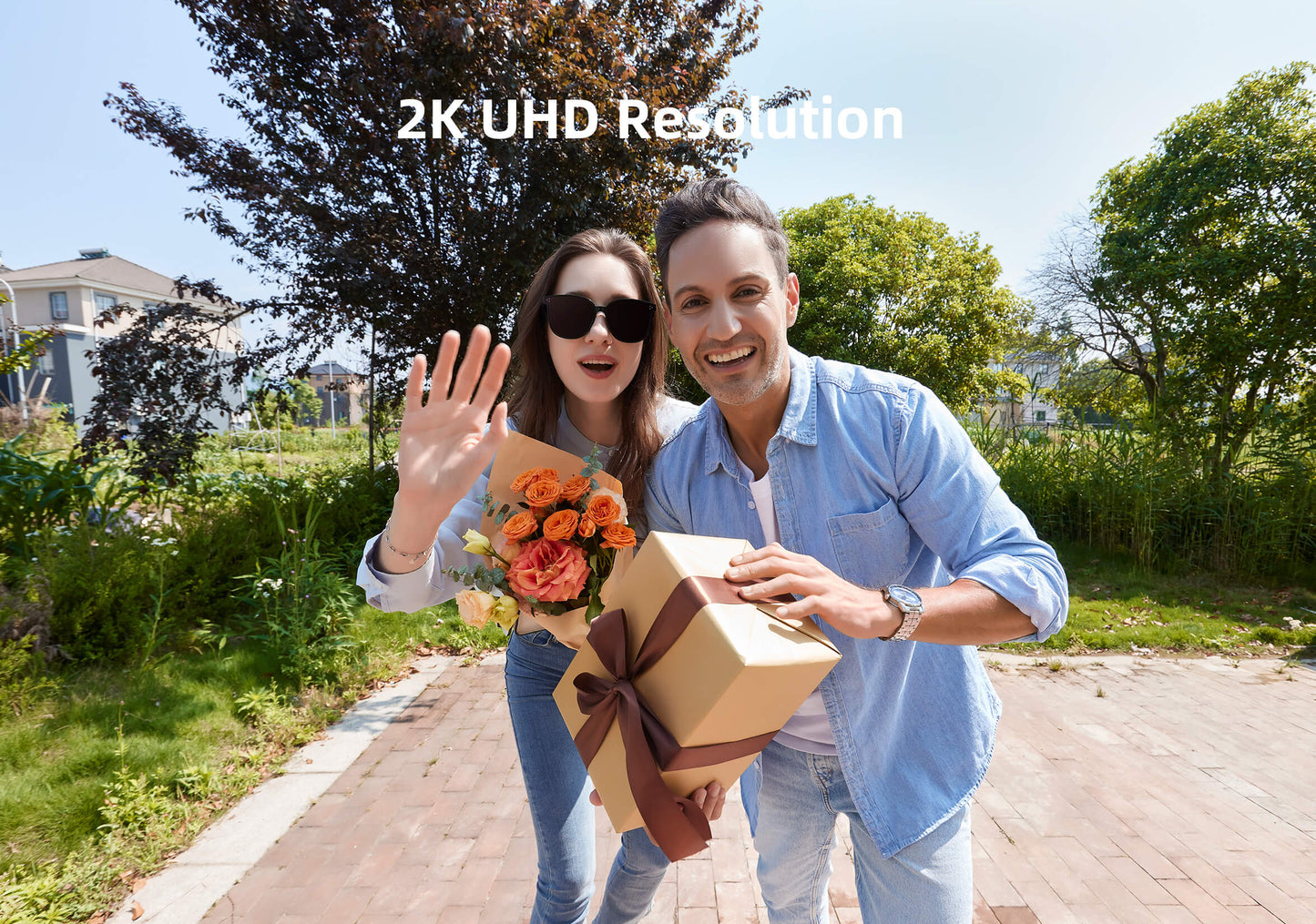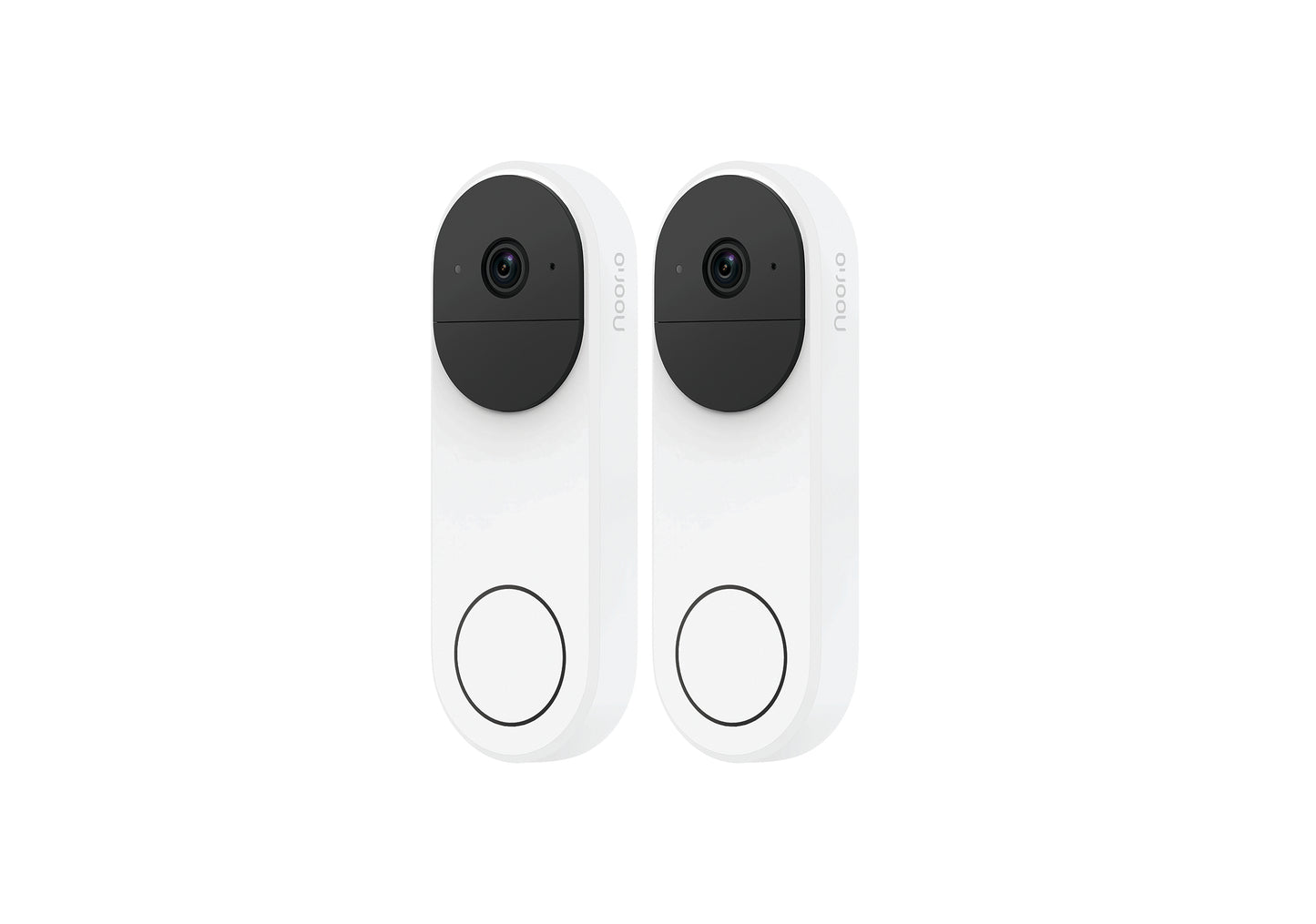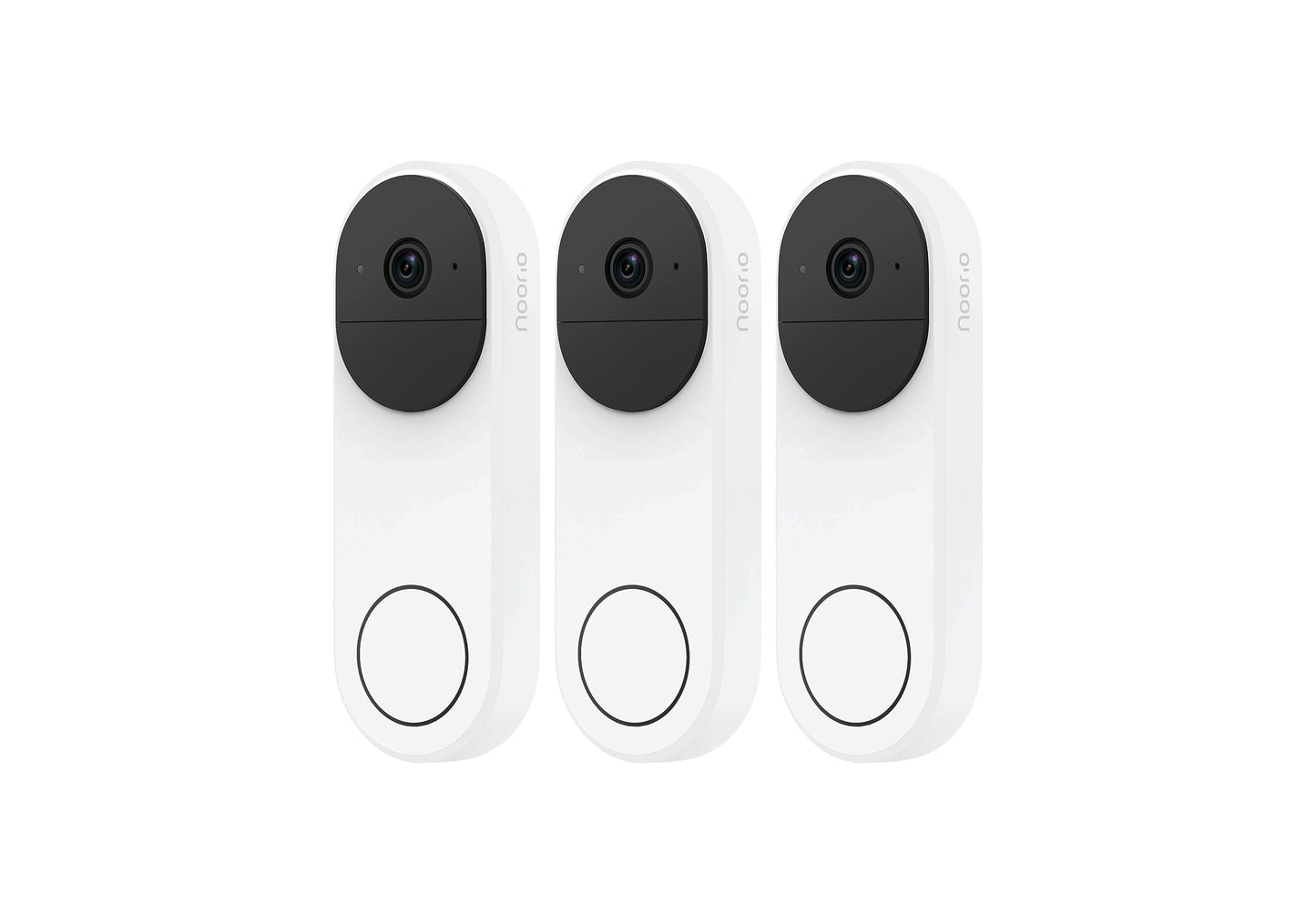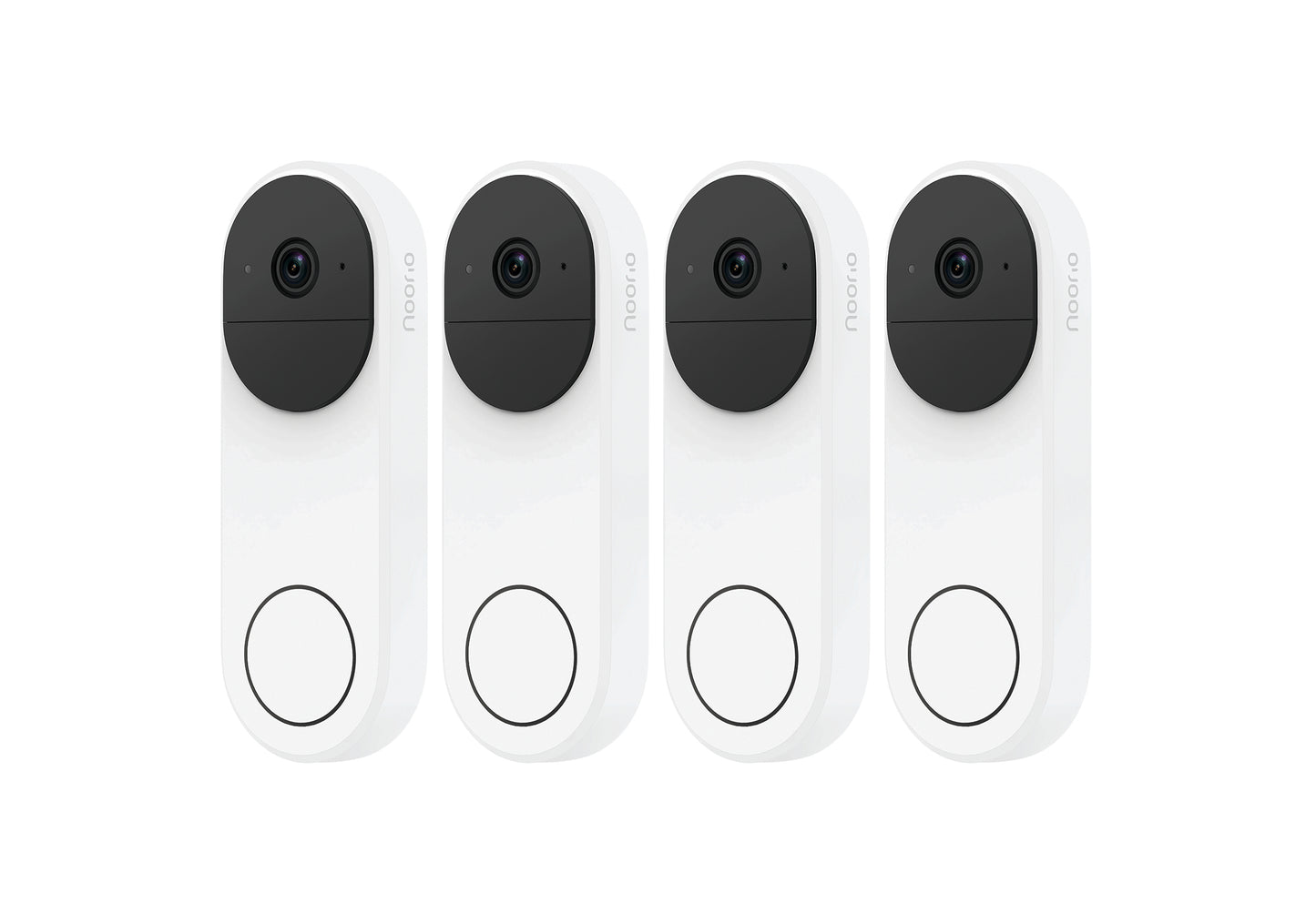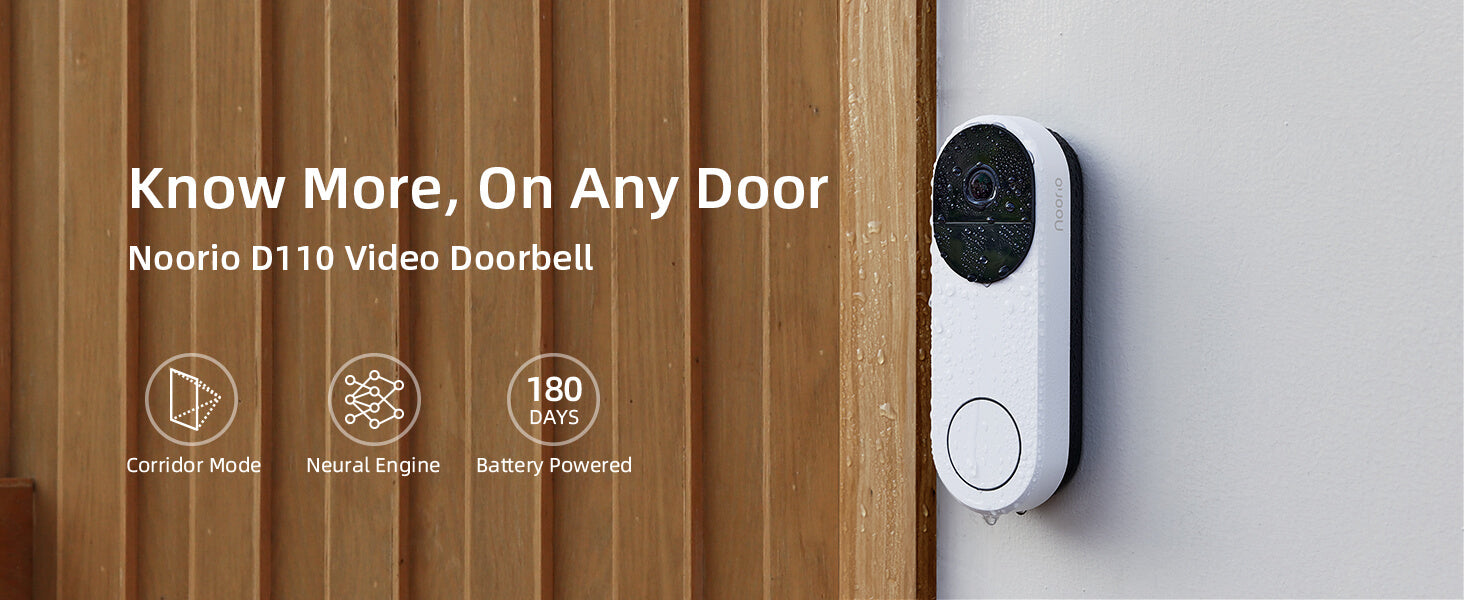 Instantly Respond
Quick reply with built-in or custom voices when you can't answer the doorbell.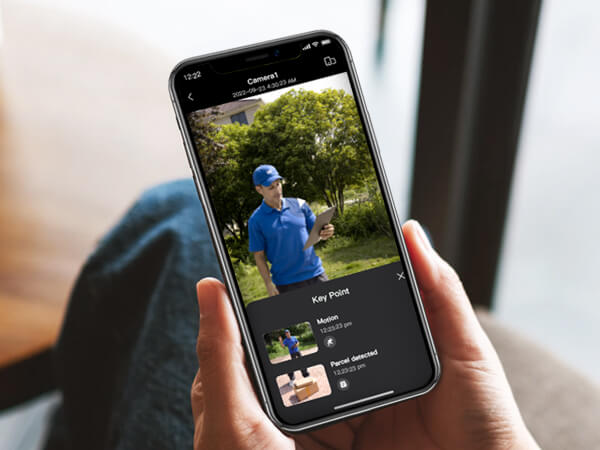 Monitor your Parcels
Be instantly notified when your parcel is taken or delivered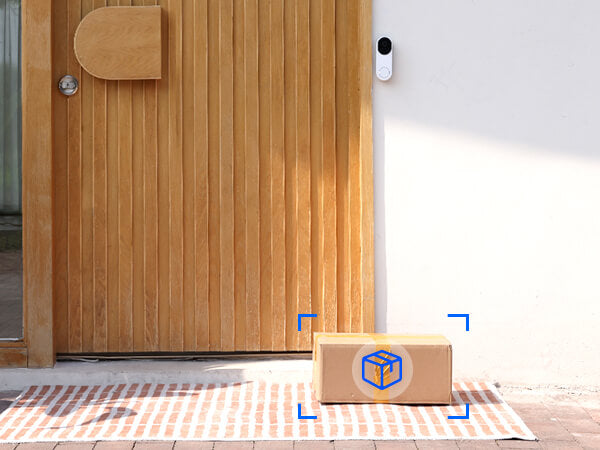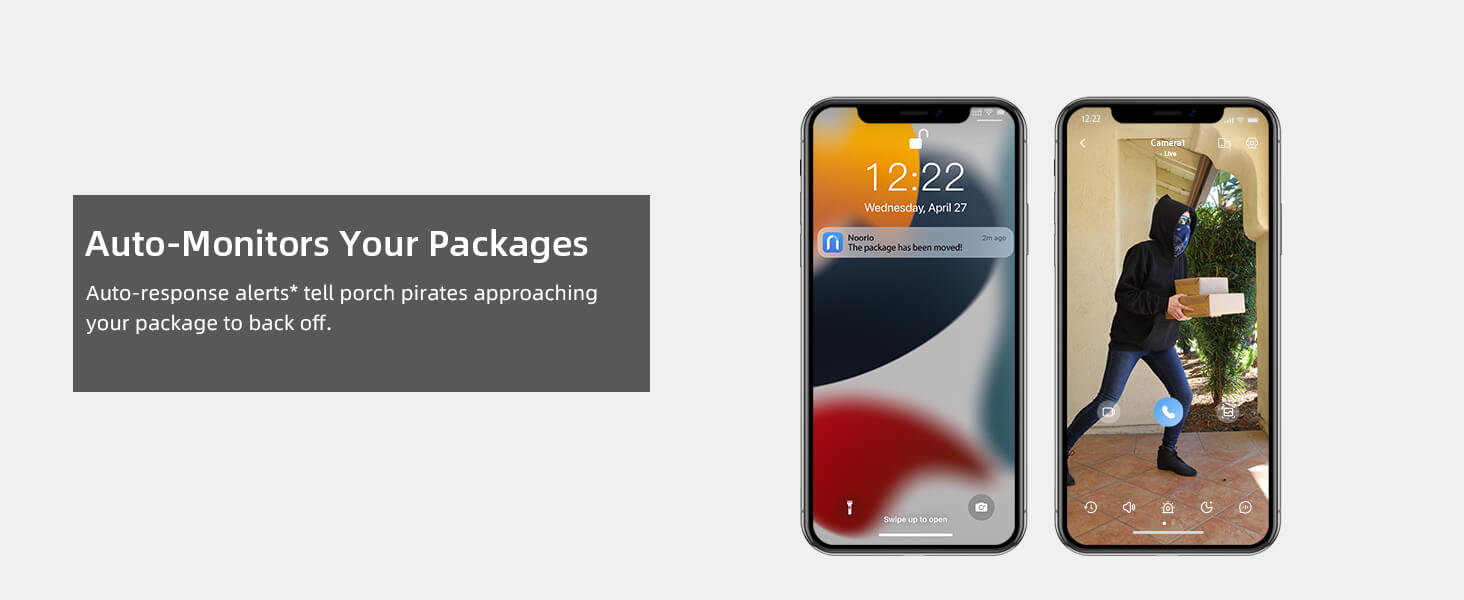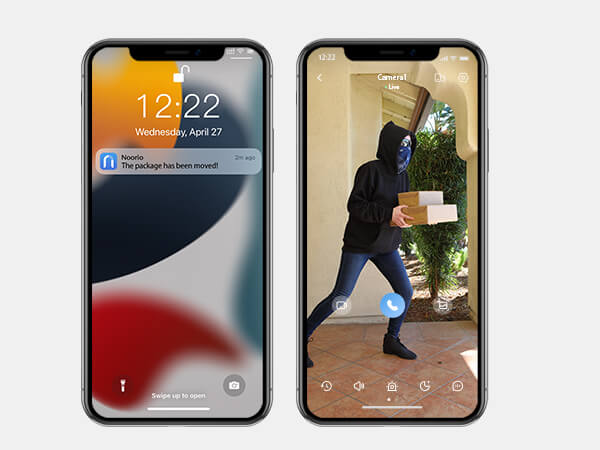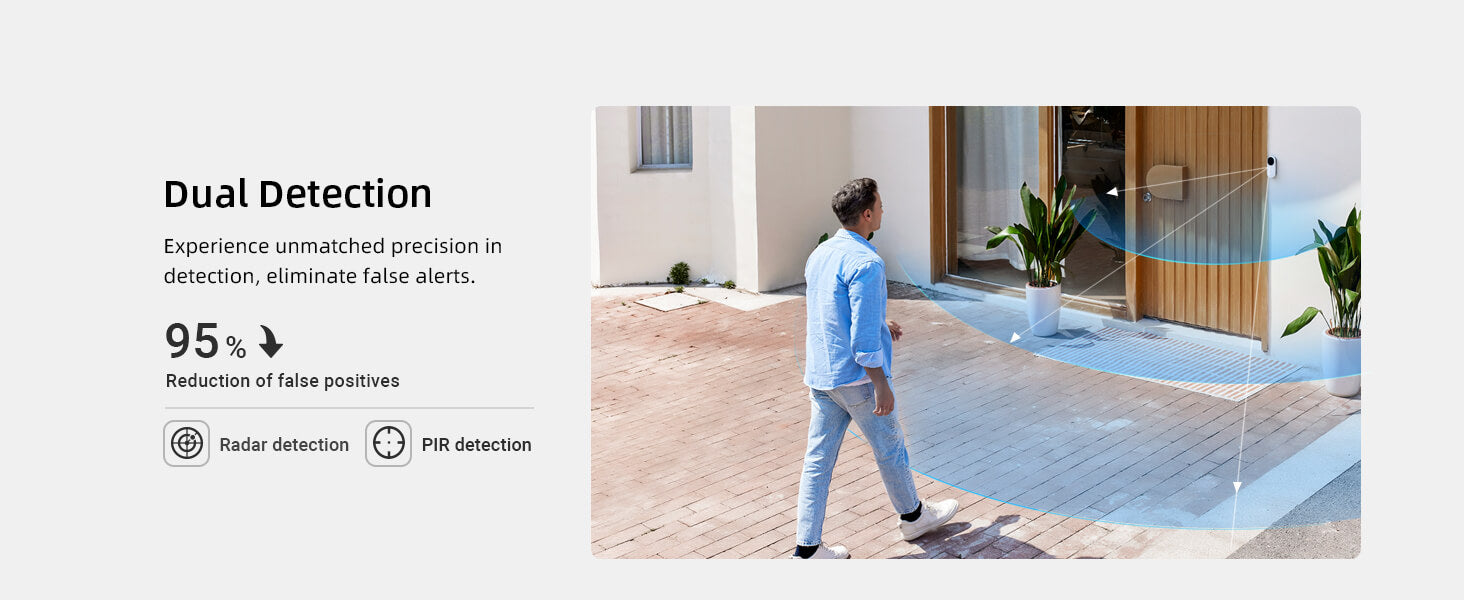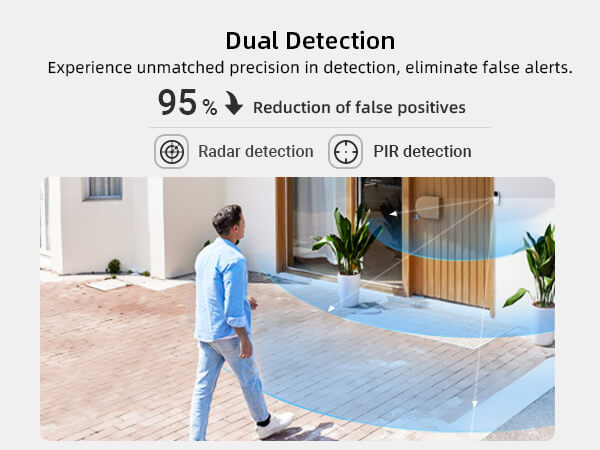 Set Up in Minutes
Effortlessly install it yourself and enjoy the convenience of a user-friendly setup process.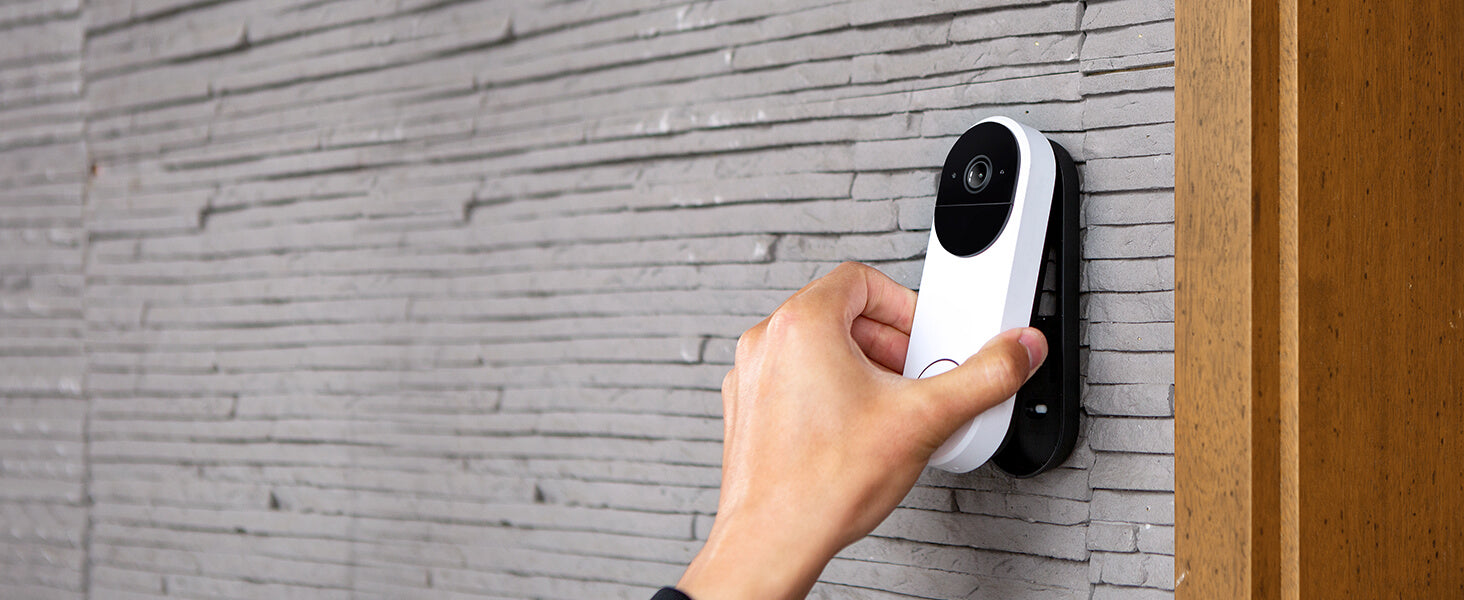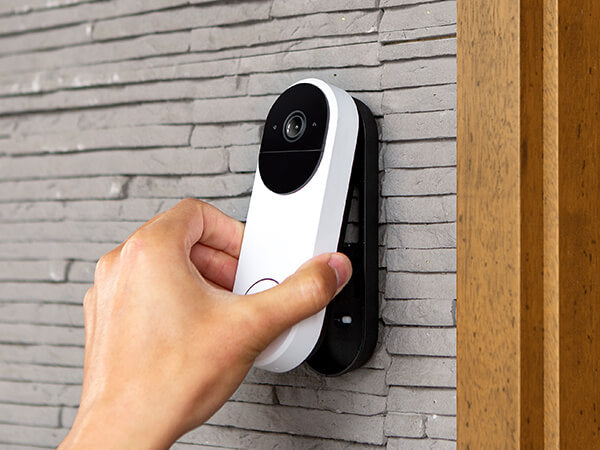 Multiple Options Available
Connect to your existing chime or use Smart Hub as an additional chime.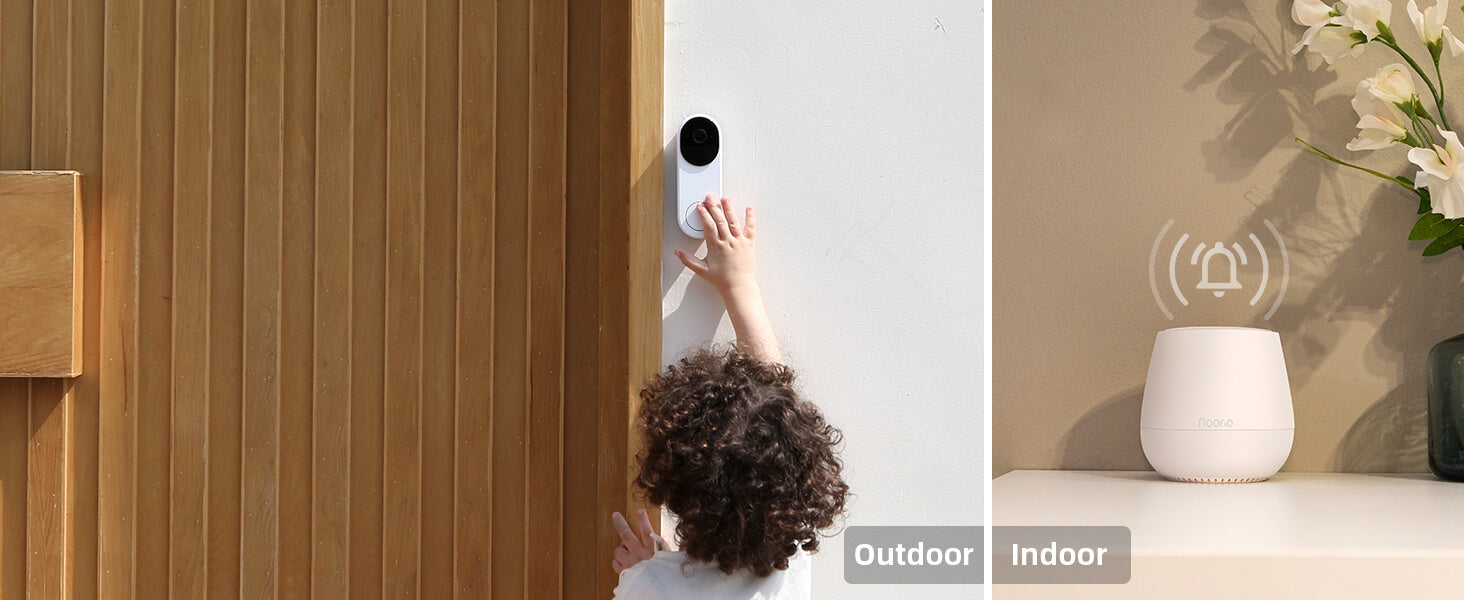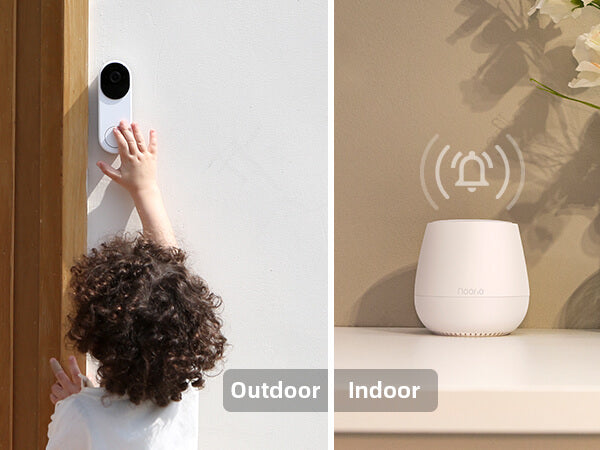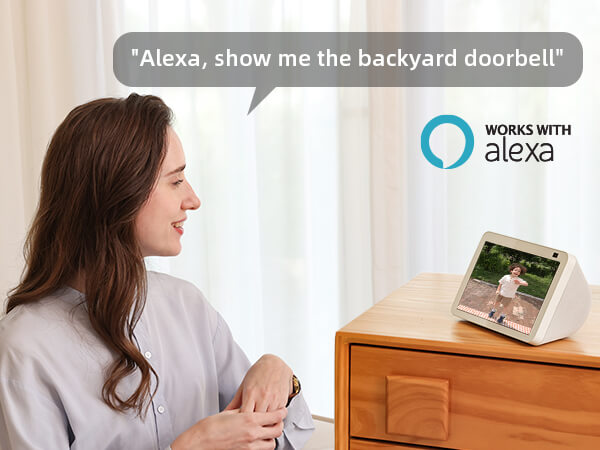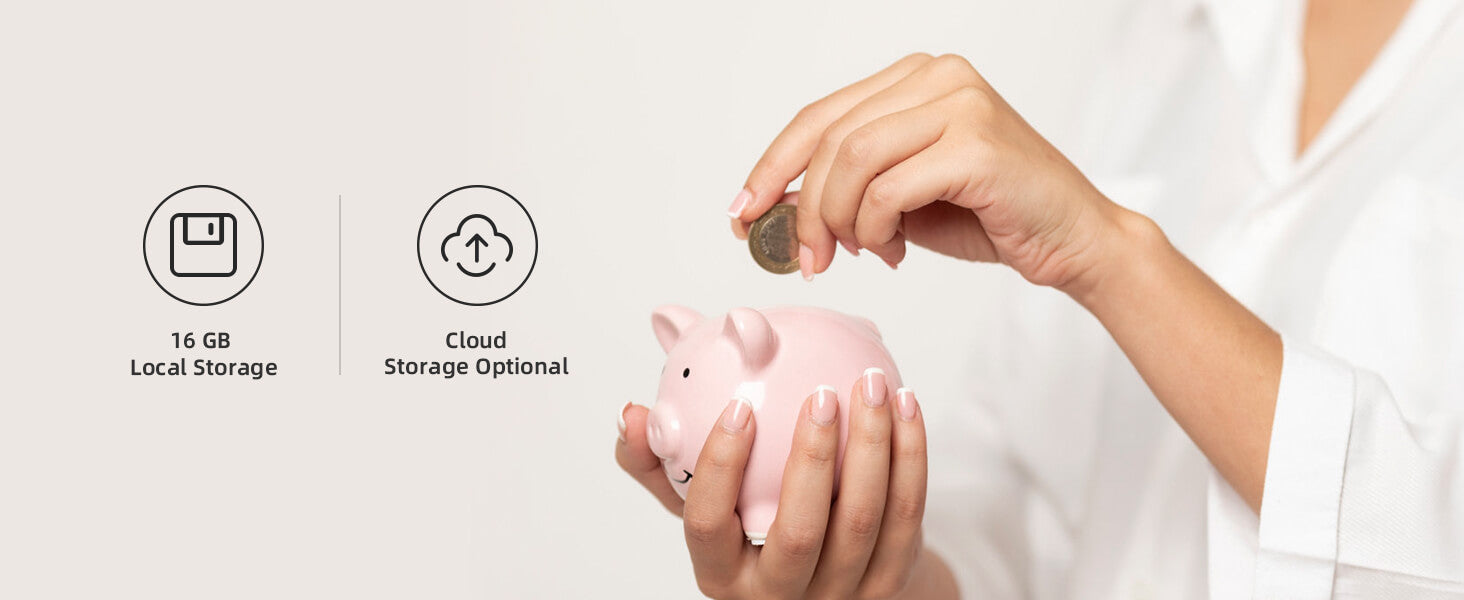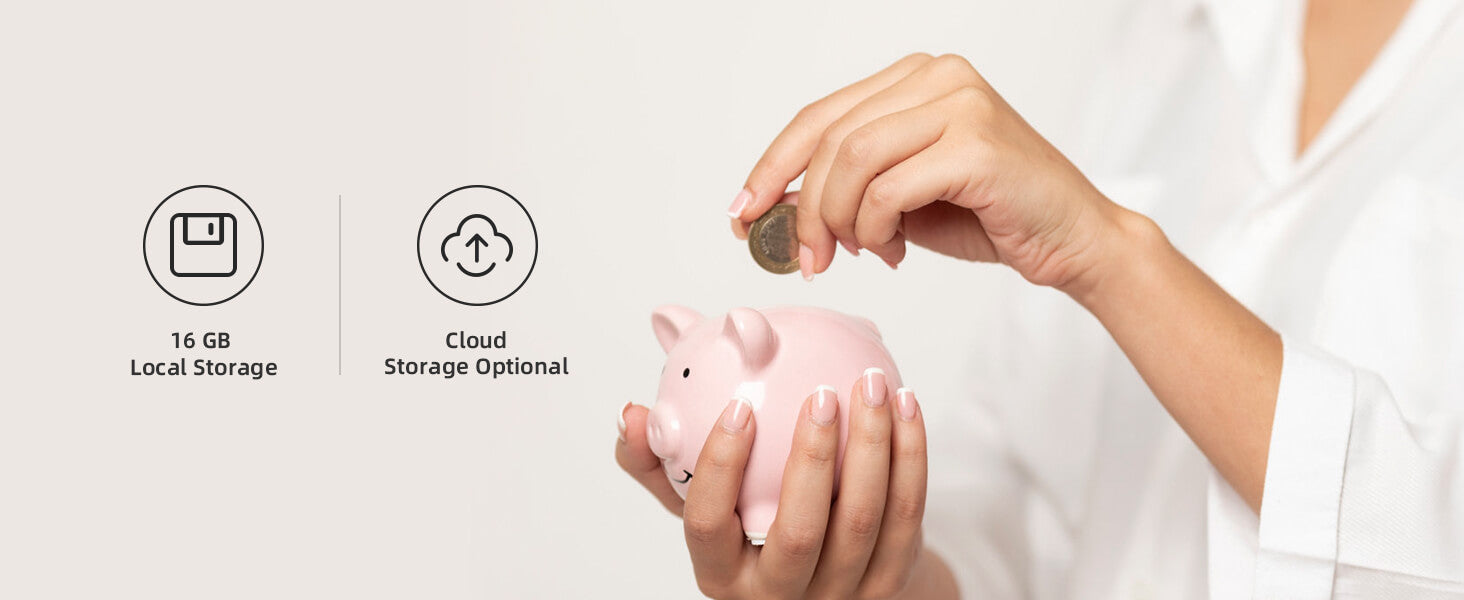 FAQ
Yes, the doorbell supports connecting to a traditional mechanical or electronic chime through the terminals.
Yes, the doorbell will charge slowly when wired.
No, the device can only operate in battery-powered mode.
It can last up to half a year on a single full charge under the following conditions:
1. Ambient temperature of 20°C (68°F);
2. 10 motion events per day (5 during the daytime and 5 at night);
3. Each footage lasts for 20 seconds.
However, the duration may vary based on different environments and usage patterns.
The device comes with 16G EMMC storage, which can store approximately 3,000 to 6,000 events, up to a maximum of one year. The built-in storage uses a cyclic overwrite method. When storage space is insufficient, it will automatically delete the oldest events.
Yes, the device comes with a 15° horizontal bracket, which allows adjustment of the device's horizontal angle.
Yes, the doorbell can work independently or be connected to the Hub. In either case, you can use Noorio's Automation function to use the Hub as a chime. When the doorbell is connected to the hub, device recordings will be stored on the Hub primarily. If your product has insufficient signal, Noorio Hub can also act as a relay, extending the wireless coverage for Noorio devices.